Last Tuesday, Montreal was hit with a microburst. This seems to me to be a new kind of storm as I have never heard the term before. Here is how wikipedia defines a microburst:
A microburst is a small downdraft that moves in a way opposite to a tornado. Microbursts are found in strong thunderstorms. 
The air rushes downward and out, so it can affect a wider area than a tornado.
I was visiting a friend in the hospital when the thunderstorm began. It didn't last long, but immediately knocked out the power in the hospital where my friend is convalescing. When the downpour ended I decided to leave. I couldn't see much through the small window in the room and outside it was quiet, although there were quite a few leaves and some small branches on the ground. I hurried to the corner where I jumped on the bus and as we began to cross the neighbourhood, I noticed that some trees were down on one of the side streets.
But as we made our way along, I noticed that trees were down on all the side streets! The traffic lights were also out, so it took a while to reach the main intersection, where we all had to disembark and walk the rest of the way to the metro. Police and firetrucks were everywhere.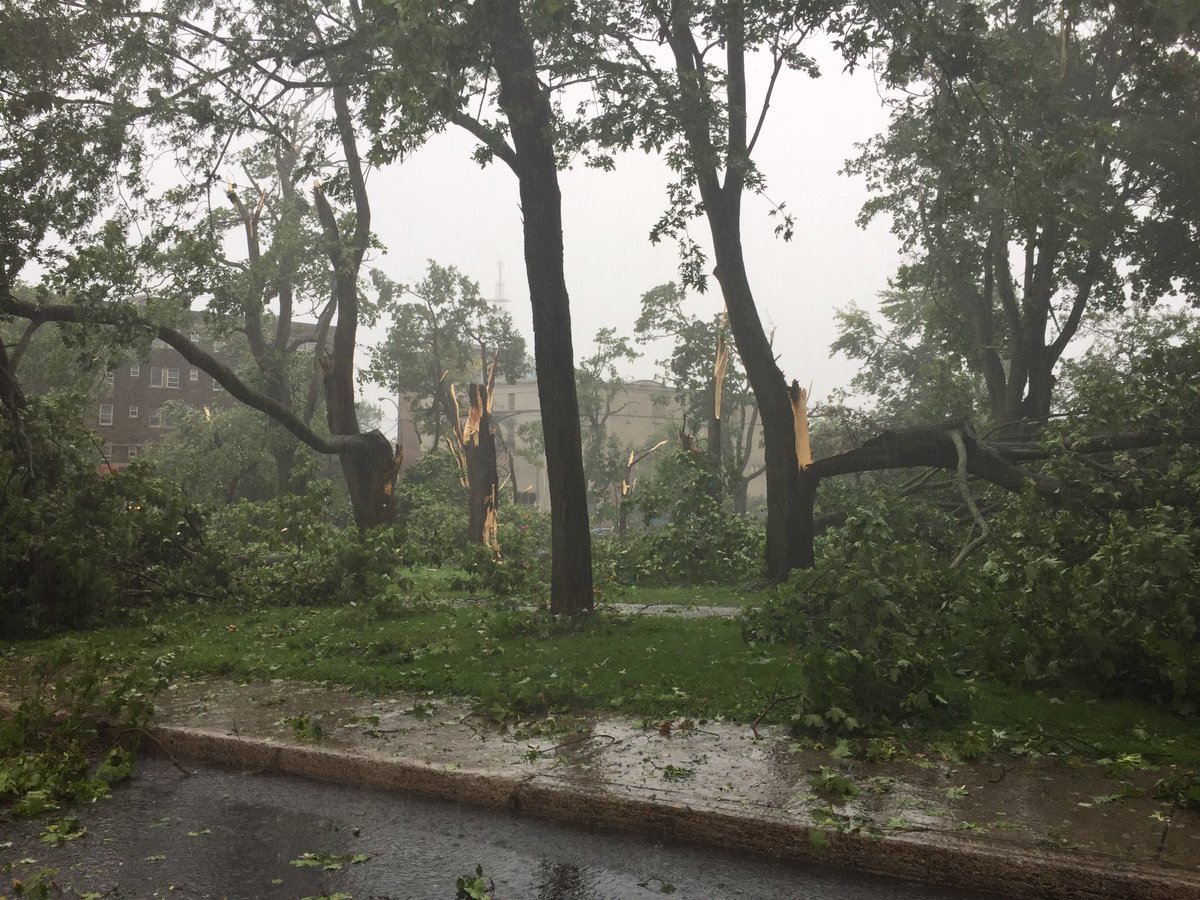 Notre Dame de Grace Park was a disaster zone. A few people were walking around looking stunned. Many of the trees in this neighbourhood are very, very old, so this is a great loss. It is almost a miracle that no one was hurt.
The photos are from the cbc.ca website.
Even if such violent wind storms are unusual in Montreal, I suppose we can expect more of this kind of thing. Today Hurricane Harvey is the anticipated event in the US. Coincidentally, a few days earlier, I had been to see Al Gore's latest film, An Inconvenient Sequel. He says there will be more storms and they will be more intense. This is what's happening folks.