" Out beyond ideas
of wrongdoing and rightdoing,
there is a field.
I'll meet you there."
Imbolo Mbue, Behold the Dreamers
Last week I attended a panel at the annual Blue Metropolis Literary Festival entitled Montreal: Once and Future City of Refuge. As the refugee crisis emerged, I became increasing interested in what was happening. The following is an Op-ed by Amy Goodman and Dennis Moynihan from the September 22, 2016, online Nation of Change:
The sheer number of people suffering forced displacement today is staggering – the greatest flow of refugees since World War II. According to the United Nations High Commissioner for Refugees, 65.3 million people are forcibly displaced worldwide. Of those, 21.3 million are designated as refugees, and almost half of those people hail from just three countries: Somalia, Afghanistan and Syria. Five million have fled Syria alone, and more than 6 million are internally displaced there. Estimates put the death toll in Syria's five-year civil war at more than 400,000. The destructive war in Yemen, meanwhile, has forced more than 3 million to flee their homes. The UNHCR predicts that 2016 will be the deadliest year for migrants attempting to cross the Mediterranean Sea.
Immigrants also began walking across the border into Canada despite the freezing temperatures. Early this year, our mayor, Dennis Coderre, formerly minister of immigration, declared Montreal a "
sanctuary city
" for undocumented immigrants.
Montreal is known for its multiculturalism. The majority of people living here are either immigrants or the descendants of immigrants. What makes this city different is that our immigrants don't live in enclaves but make up the general population, which is not to say that there are no immigrant neighbourhoods, but these are usually inhabited by recent arrivals.
One of the writers on the Blue Met panel, Su Sokel, who was originally from New York City , actually called Montreal a sanctuary city when she was writing her novel 
Cycling to Asylum
 in 2010.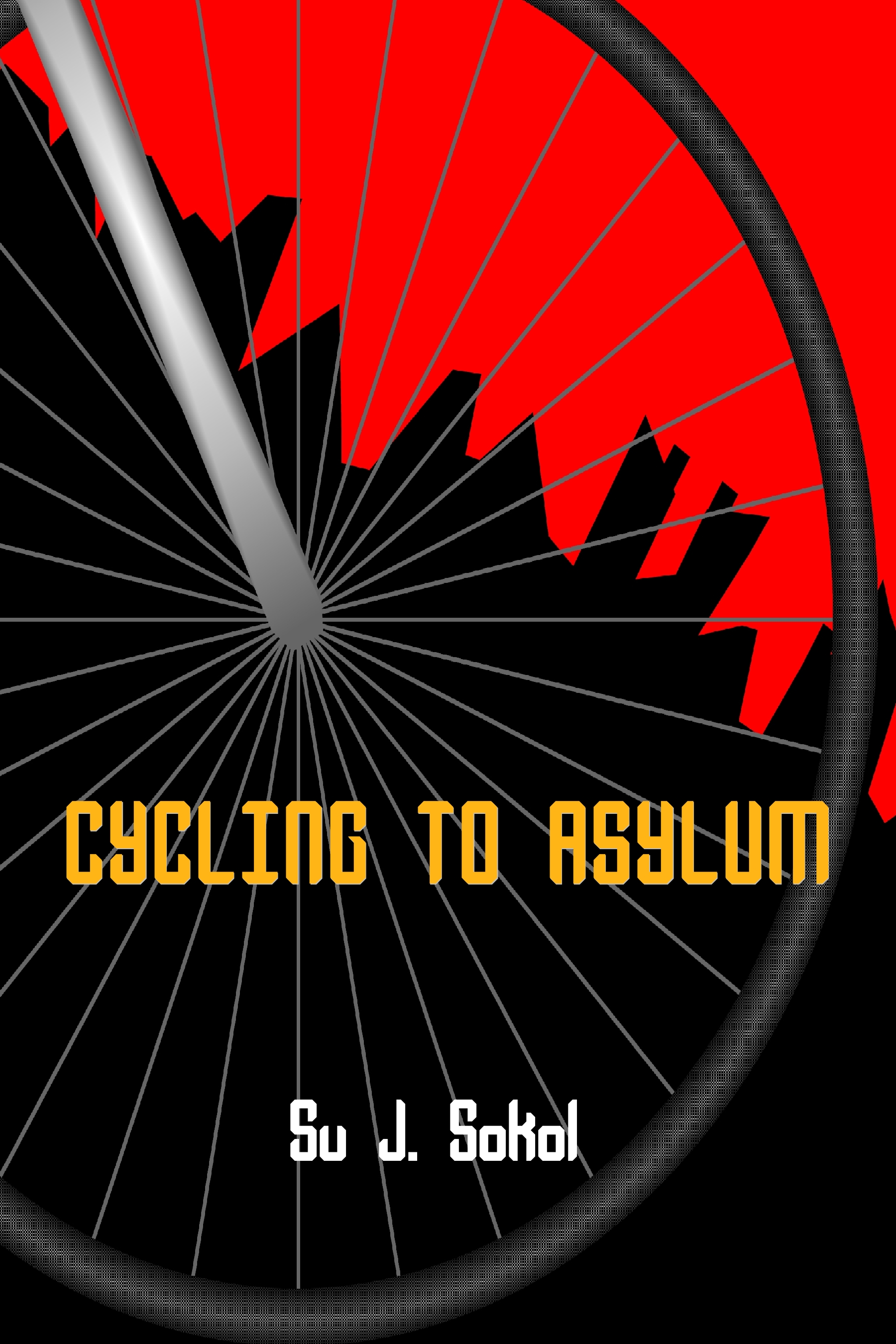 A blurb on
Smashwords
 neatly summarizes the premise: "In a near-future, dystopian New York City, a family is forced to flee. They cross the border by bicycle into Quebec and apply for refugee status." Sokel immigrated to Canada in 2004 and made her home in Montreal.
People coming from war torn countries or terrorist dictatorships tend to feel save here.
This was a point made by one of the panelists,
Cora Siré
, whose husband is from Argentina. Her book,
Behold Things Beautiful
, addresses a subject I can relate to as it's about returning to the place one grew up in after an extended absence. In the early 1980s, I spent a year in Brazil and found it very difficult to adjust to life back in Montreal. I simply could not communicate the experience I had undergone; however, I now feel strangely at home in Latin American countries. Another presenter was the playwright
Ehab Lotayef
, who immigrated from Egypt 1989. His play
Crossing Gibraltar
was produced by CBC Radio. While he works as an engineer, he is also a poet.
Because Montreal is a bilingual city, there are many people here who have come from other former French colonies.
The writer Caroline Vu immigrated from Vietnam with her family when she was still a child. Her first novel,
Palawan Story
, was shortlisted for the Concordia University First Book Prize.
That Summer in Provincetown
is her second novel.
Daniel, a young French-Vietnamese man, lies dying in a Montreal hospital. Spurned by his family for contracting AIDS in Provincetown, Daniel spends his last months in despair. Only his cousin Mai stays by his side to record the darkest of family secrets. From French Indochina to present day North America, this novel follows three generations of a Vietnamese family as they endure their own folly and the whims of history.
In the closing discussion, someone commented on how Montreal is a city of outsiders. Many people here tend to share that feeling, yet at the same time still manage to find Montreal a place of hope.